The race to deploy the world's first FLNG unit is all but won. Canadian E&P company Pacific Rubiales Energy is expected to commence operations of the Exmar Floating Liquefaction Regasification and Storage Unit by Q1 2015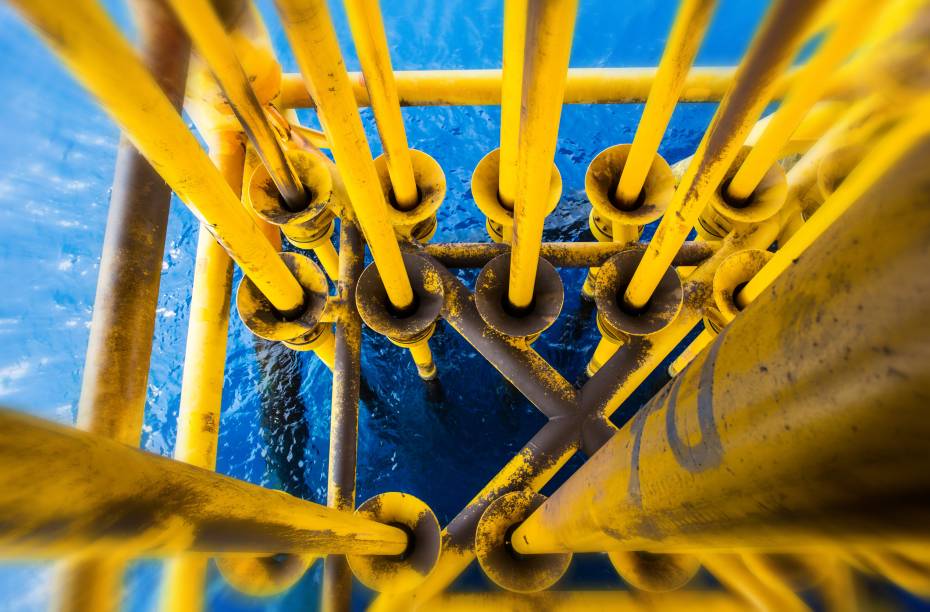 The unit, which will convert around 72 million cubic feet of natural gas into LNG, will be moored 3km off the coast of Colombia in the Caribbean Sea in shallow waters of around 15 metres. Just six months later, Malaysian state oil company Petronas is expected to commence operations of its Kanowit FLNG project, 180km off the coast of Sarawak, Borneo, in 80 metres of water.
In addition to Exmar and Kanowit, only Shell's epic Prelude FLNG has been given the go-ahead, which will come online in late 2017.
As an offshore solution, FLNG has been touted by industry professionals for some time. Its presence in the global gas markets will allow oil operators to extract and liquefy gas assets using the same unit. The vessels will offload liquid gas at temperatures of around -160°C to LNG carriers, which will be moored aside the FLNG units.
Subject to securing adequate investment, the majority of all other proposed FLNG projects are to be deployed in Southeast Asia. The reasons for this are twofold: the geological conditions of the region's gas plays make conventional offshore production logistically challenging and simply unprofitable; and, customers of Southeast Asian gas are located within easy reach. Indeed, the International Energy Agency predicts one-third of global gas demand over the next 20 years to emanate from Asian countries like China, Japan, India and South Korea.
Other proposed FLNG ventures outside of the region include Noble Energy's Tamar project, offshore Israel; DC Energy's Douglas Channel project, offshore British Columbia, Canada; and Excelerate Energy's Port Lavaca project in the Gulf of Mexico.
Upon analysing the FLNG market three traits can be found. First, there is no 'one-size-fits-all' model with these projects, with each vessel being vastly different from other units. For example, Petronas's Kanowit project will produce 1.2 million tonnes per annum (mtpa) of LNG at an estimated capex of US$2 billion. By contrast, Woodside Petroleum's proposed Browse project in the Timor Sea is expected to produce up to 12 mtpa with an estimated capex of US$35 billion.
Second, apart from Shell and ExxonMobil, the majority of operators are local players, none of which feature in the top 20 of Platts's Top 250 Global Energy Companies. And third, public information on each project is somewhat scarce – even for the few projects that have been given the green light. For instance, much is known about Shell's Prelude project regarding capacity and contractor details. However, the oil major has been deliberately coy about the project's capex and start-up date.
Notable projects
Prelude
Much of today's talk about FLNG focuses on Shell's Prelude project. The oil major has been working on the venture for more than 15 years and is said to have already invested several hundred million dollars into the project. The facility will be located offshore Western Australia. It is also impressively grand in scale: the vessel will produce 3.6 mtpa; has an operational lifespan of 50 years; and has an estimated capex of US$12 billion. Furthermore, the vessel will be permanently moored in 250 metres of water.
Scarborough
Four years after Shell's Prelude is expected to come online, ExxonMobil is planning to deploy its own FLNG vessel in the Scarborough field, 220km offshore Western Australia in the Carnarvon Basin. Slated to begin operations in 2021, the project will produce up to 7 mtpa. The vessel will be moored in depths of up to 950 metres and will have a production lifespan of up to 35 years. The project's final investment decision is expected in 2015 with the venture's Capex estimated at US$15 billion.
Browse
The Browse FLNG development is located in the Browse Basin, around 425 km offshore Western Australia. The consortium developing the project is headed by Australian conglomerate Woodside Petroleum, which is acting as operator. Other stakeholders in the project include Shell, BP, Japan Australia LNG and BHP Billiton.
Woodside will process gas and condensate from three fields – the Torosa, Brecknock and Calliance fields. All three are situated in water depths of up to 700 meters, and collectively hold approximately 13.3 trillion cubic feet of dry gas and 360 million barrels of condensate. With an estimated capex of US$35 billion, the project's final investment decision is expected to be announced in 2018. The venture has a life expectancy of 40 years.
Copyright © 2013 Resources Magazine