For decades, policy-makers have sought to scale-up the production of biofuels made solely from non-edible feedstock. Recent developments in Italy and the US claim to have achieved just this.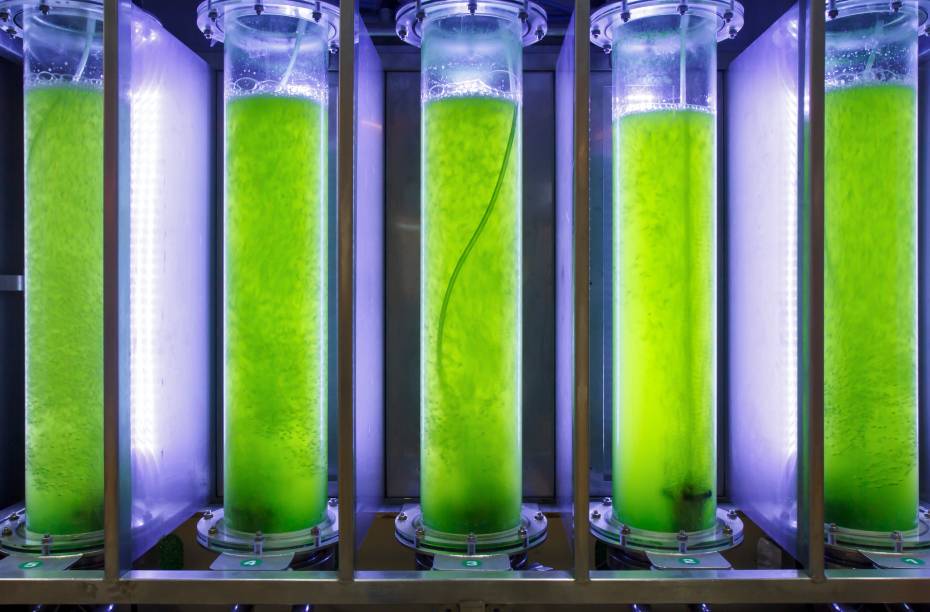 Ethanol has become a contentious topic among crop producers. In the US, especially, policies rolled out by President George W Bush in 2007 aimed at spurring the nation's biofuels industry while mitigating climate change appear have since backfired. A 'corn-rush' ensued, which saw vast amounts of land that was previously used for other activities become awash with corn. The rush aggressively pushed down ethanol prices, leaving many producers in financial ruin.
Consumers of biofuel cashed in on record low prices. Many a farmers filed for bankruptcy.
Environmentalists were equally as upset. Fertilising corn, harvesting it and transforming it into ethanol produces more CO2 than the renewable energy source saves. They argue that conventional ethanol production is a seemingly pointless exercise.
Production of corn biofuel has also irked those fighting against widespread hunger in the developing world. Campaigners claim the crop is crucial in meeting the needs of billions of people across the world who are in desperate need of food. As a result, the 'food versus fuel' argument is as pertinent as ever and a hot topic of discussion for policy-makers, farmers and the general public in the West.
Achieving the unachievable
The concept of creating biofuels from non-edible feedstock – known as cellulosic biofuels by the scientific community – has been touted for some time. Yet, bioengineers have struggled to develop them at scale due to a lack of infrastructure and scientific know-how. Scientists have repeatedly claimed the idea to be impractical and unachievable.
In July 2013, however, US bioenergy company Ineos Bio announced the opening of the world's first production plant capable of making cellulosic biofuels at scale, using gasification and fermentation technology that converts biomass waste into bioethanol.
Also referred to as second-generation biofuels, cellulosic fuels come with two distinct advantages. First, its feedstock comprises of agricultural residue and wood waste from manufacturing and trade, which unlike corn-based fuels do not compete with human food supplies. Second, the feedstock is made from materials that would otherwise be burnt-off or sent to a landfill. Therefore, using it to create biofuel reduces solid waste while mitigating CO2 emissions.
Ineos Bio's US$130 million plant is expected to produce 30 million litres of biofuel per year when fully up and running. In addition, it uses some of the feedstock to generate electricity, which powers the plant's activities.
Additional facilities are being planned nationwide. These include plants in Iowa, Kansas and Nevada. In total, Ineos Bio plans to produce 440 million litres of biofuel per year by 2020 – the equivalent of 1% of the US biofuels market, according to the US Department of Energy.
"Ineos Bio's achievements are highly significant and potentially market disruptive," said Peter Mann, a US-based energy consultant.
"This could be the final nail in the coffin for corn ethanol. But any shift from conventional biofuels to cellulosic ones isn't going to happen overnight. It will likely take a decade or so to gain full momentum. In the mean time we will see a number of players claiming to be the world's first full-scale manufacturer of cellulosic fuels, which is normal with any new science," he added.
Competition
Indeed, use of the term 'world's first' in the field of energy science is one that is frequently touted by communication teams. This was the case in October 2013 when a joint venture between Italy's Beta Renewables and Denmark's Novozymes also laid claim to being the first globally to develop cellulosic biofuel at scale. The venture's US$150 million plant in Northern Italy will produce 70 million litres of fuel per year, where the project uses fermentation technology to transform wheat straw, rice straw and andarundo donax – a high-yielding crop and member of the bamboo family (pictured), which is grown on marginal land – into ethanol.
The project will also generate 13MW of electricity and will recycle every drop of water consumed. It's output will be competitive with oil priced at US$70 a barrel.
"We will turn agricultural waste into millions of litres of low-emission green fuel, proving that cellulosic ethanol is no longer a distant dream. It is here, it is happening, and it is ready for large-scale commercialisation," said Peder Holk Nielsen, CEO of Novozymes.
In addition to its Italy-based activities, Beta Renewables has also partnered Canergy and Chemtex to develop a production plant in California. With construction scheduled to begin in early-2014, the plant will produce 95 million litres of biofuel per year when it becomes operational in 2016.
"The projects by Beta Renewables and Ineos Bio demonstrate that there is more than one way to produce second-generation biofuels at scale. The issue is no longer whether the bioenergy community can achieve this, but rather whether governments are prepared to allow companies to produce these fuels void of any red tape," stated Mann.
"As we speak, both the US and the EU are debating where next for the industry. Just this week the US Environmental Protection Agency said it would for the first time lower quotas for ethanol. Cellulosic biofuels do not impact food supplies, but when you have an entire industry that is set up to use one type of feedstock – in the case of the US 40% of the nation's corn business is used to produce ethanol – it is very hard to switch to something entirely new. Governments and the private sector generally don't like change on this scale," he asserted.
Opposition
According to Nielsen, oil companies remain firmly opposed to the efforts of biofuels producers, despite many of them investing millions of dollars into bioenergy R&D. "The oil companies don't like this and are already losing market share. They are fighting against wider use of biofuels despite the lower CO2 emissions. They are getting away with it," he said, referring to the lobbying battle in Washington DC where the US plans to lessen its support for the renewable energy source.
Investors are likewise worried about the future of biofuels in Europe, where amendments to the EU's ambiguous stance on ethanol have been put on hold until after the 2014 parliamentary elections.
"Uncertainty on support policies in the EU and the US provides a possible downside risk, and might undermine the sector's growth potential," the International Energy Agency said in its 2013 Renewable Energy Market Report. The agency noted that a number of companies had stepped back from projects because of technological challenges and difficulties associated with raising investments.
"Overall the policy framework for advanced biofuels in many countries seems to be insufficient to fully address the investment risks associated with first-of-their-kind commercial scale production plants," the agency added.
Overcoming state bureaucracy is a particular challenge for Beta Renewables. According to the company's CEO, Guido Ghisolfi, hold-ups by state and EU bureaucrats have cost the project two years' worth of delays. Furthermore, Ghisolfi does not envisage these issues leaving Europe's shores any time soon. The situation has thus led the company to seek opportunities elsewhere, where laws are more sympathetic towards second-generation biofuels.
One such place is Brazil, where the CEO sees particular promise. "New regulations in Brazil where burning to remove the cane straw from fields of sugarcane have been banned has allowed us to use new technology to create biofuels from the newly discarded leftovers. We now have new technology that allows us to use the leftover leaves and stalks from sugarcane and therefore increase production by 40%," said Ghisolfi.
Towards sustainable growth
The achievements of Ineos Bio and Beta Renewables are major breakthroughs in the quest to produce second-generation biofuels at scale. Both companies are highly ambitious and are rapidly expanding their operations around the world – a true sign that cellulosic biofuels are indeed a global phenomenon and not just a quasi US-EU scientific experiment as they once were.
When compared to corn ethanol, second-generation biofuels are also more sustainable from both a business and environmental perspective. Not only do they use feedstock that is deemed inedible, they use waste that would otherwise be burned off and have a near-zero carbon footprint.
Challenges, however, are abound. Second-generation biofuels face stiff opposition from the oil industry and will likely face fierce resistance from incumbent corn ethanol producers. Furthermore, regulatory uncertainties and bureaucratic hurdles exist and it will likely be some time before these challenges are resolved.
Despite countries like Brazil offering growth opportunities, questions surrounding the future of cellulosic biofuels and the bioenergy sector in general remain. "Will second generation biofuels fully replace corn ethanol? And, if so, what will be the negative trade-offs associated with this shift? In my view, we will see these new fuels significantly impair the sales of corn ethanol. And as a result, there will be a lot of people out of work – particularly in the US," asserted Mann.
"Conventional ethanol, however, will not completely vanish from the market. The 'food versus fuel' debate will have died-down and producers will have found a more sustainable way of making corn ethanol that is more financially competitive and environmentally friendly than it is today," he added.
Copyright © 2013 Resources Magazine