The communications industry has broadened its reach beyond conventional print to digital media, and must now embrace platforms and channels it traditionally has left to others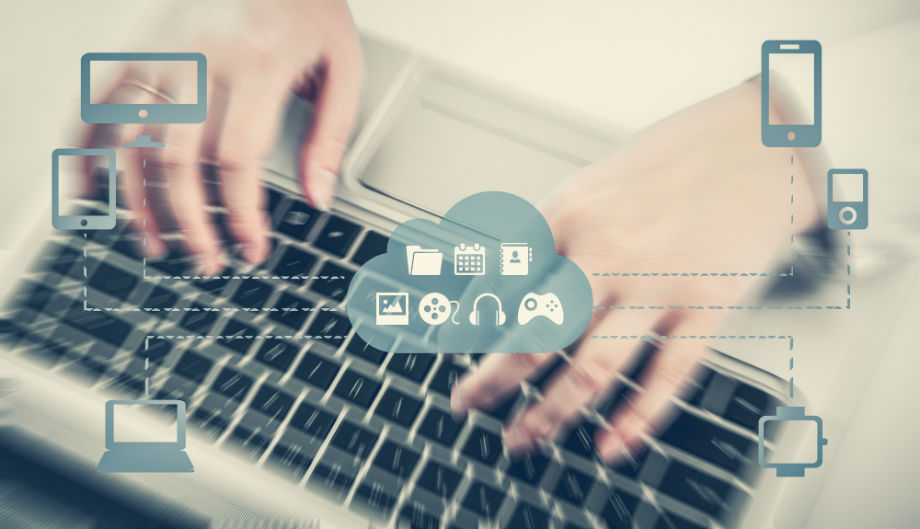 By Holly Huang
This article was originally published on LinkedIn
A recent conversation about integrated communications with a C-suite client got us going into a deep conversation about where the public relations (PR) industry was headed, and how this translates to value-added services for firms like his.
My peers will attest that the PR job from years gone by can be described as straightforward. Sign-up the client, formalise their messaging, draft a release with a fairly good story angle, pitch to the media, and much of the time – voilà — the story got coverage in at least one of the local and/or international press.
How times have changed.
The advent of the digital revolution that continues to move at break-neck pace, combined with the number of reputable media owners rapidly diminishing due to falling subscriber numbers and advertising revenues, means that the media pool in most developed markets like Singapore is limited, if not non-existent.
However, the number of PR firms around isn'tfalling but growing. How is this possible, you ask?
Connecting the Dots
Two developments, which have led to the demise of many a media title, are also an opportunity for the PR industry to reinvent itself. First, the advent of brand publishing, and second, the mastering of the ever-widening digital distribution universe.
Brand publishing has been about for several years and is nothing new. The concept of the content hub has been widely adopted by brands big or small. But they are not for everybody, as many brands are now discovering. Unless they can tap into an omnichannel distribution strategy that ensures that readers — customers, clients and prospects — know about the hub, it is money wasted. Further, they need content creators to fill these sites. Depending on the level of content required, either the PR industry or specialist content creators can assist with this.
More often than not, content hubs are built with the brand in mind and not customers. In my view, this strategy needs rethinking and most people actually have it backwards. Why? From a distribution perspective, brands should first be looking at where and how their readers consume content and build a strategy that is based on channels first, then platforms.
Granted, the boundaries between channels and platforms are increasingly blurred. Likewise, are the pillars of owned, earned and paid media. For instance, it is frequently said that Facebook is a platform and a channel, offering all three media pillars. Increasingly blurred boundaries are good for the PR business, as it can be the one that unites the content universe, connecting the proverbial dots.
Third-party Platforms
A brand that is struggling to attract a readership to its own content hub should consider blogging platforms like Medium, Tumblr or Blogger, which boast more than 80 million, 407 million and 540 million monthly readers respectively.
While the latter two have more impressive readerships, I personally prefer Medium, particularly for B2B brands, as its design, capabilities and user experience allow publishers to tap into a new audience in the tens of millions, which is why it is used as the content hub of choice by corporates and financial institutions.
With the number of brands wanting to own their own content hub, this is a strong consideration, and the management of these platforms can easily be added to a PR plan and managed internally.
Smart Social
While it is a given that social media will play a part in any outreach campaign — most firms have their own inhouse social media teams — what is often forgotten are the enormous benefits, insights and future opportunities that can be garnered from social media management platforms such as Hootsuite and HubSpot.
Plus let's not forget the insights that Facebook, LinkedIn, Twitter and Google+ can provide to clients. Years ago, reading analytics provided by these players was somewhat confusing to those not used to reading back-end reports. Today, however, they are designed with professional dummies in mind, which is a good thing for those of us who are not so tech-savvy.
Using social in a smart and superior way to the competition means that brands are truly ahead of rivals. I am not suggesting that PR firms enter into this market, but they should partner with these players to ensure a united and integrated approach to all communications — as is my personal preference and what I believe to be the power of collaboration, which isn't just lip service in this case but certainly powerful enough to move the engagement needle for clients.
'Masters of the Channel Universe'
In the next year or so, the biggest disruptors in the channels space could be messaging apps. Quite simply, the number of mobile users they reach is mind blowing. WhatsApp, WeChat, Line and SnapChat boat more than 1.5 billion, 700 million, 600 million and 190 million users respectively.
Aside from having developed a host of supporting services — for instance WeChat has its own mobile payments platform — they have their own content distribution programmes. As the industry progresses it will be a matter of 'when' rather than 'if' they become serious rivals to today's preferred channels. Indeed, many commentators are already predicting they will become 'Masters of the Channel Universe'.
Money Talks
Almost all of the above solutions have a basic (i.e. free) option and an upgraded version that costs money. Make no mistake, the capabilities of the latter far outperform their gratis counterparts. Sadly, the days of free publicity are long gone (due to the reasons outlined at the start of this post), and brands, I believe, are increasingly accepting that there is no free lunch in the distribution space.
Paid promotion does exactly what it says on the tin. And, it is a highly effective tool. The likes of Outbrain and Taboola need little introduction, except to say that between the two of them, their reach covers almost all of the media that is worth leveraging. By far, they are the top promotion platforms in Asia. In Europe and the US, Cision, Vibrant and Limk each have a noteworthy presence.
What's Next
Congratulations, by the way — you've made it to the conclusion of my post. But seriously, the above highlights the size and scope of the distribution space and we've barely scratched the surface! (Watch this space…) And no, this is not a paid post but one that brings to the fore the pressing need for having a bird's eye view over how we distribute a key message going forward. As PR practitioners, we have an invaluable strategic role in connecting brands with these new tools to ensure that all outreach is aligned and on message.
Most importantly, however, this represents an enormous opportunity for the PR industry to truly modernise itself and be the facilitator of highly integrated and tightly aligned campaigns, working in partnership with other industries to create a seamless communications experience for clients and all other stakeholders involved.