The launch of Wealth Management Connect is turning a new leaf in the democratisation of investing in China — allowing offshore retail investors to invest in the mainland, and vice versa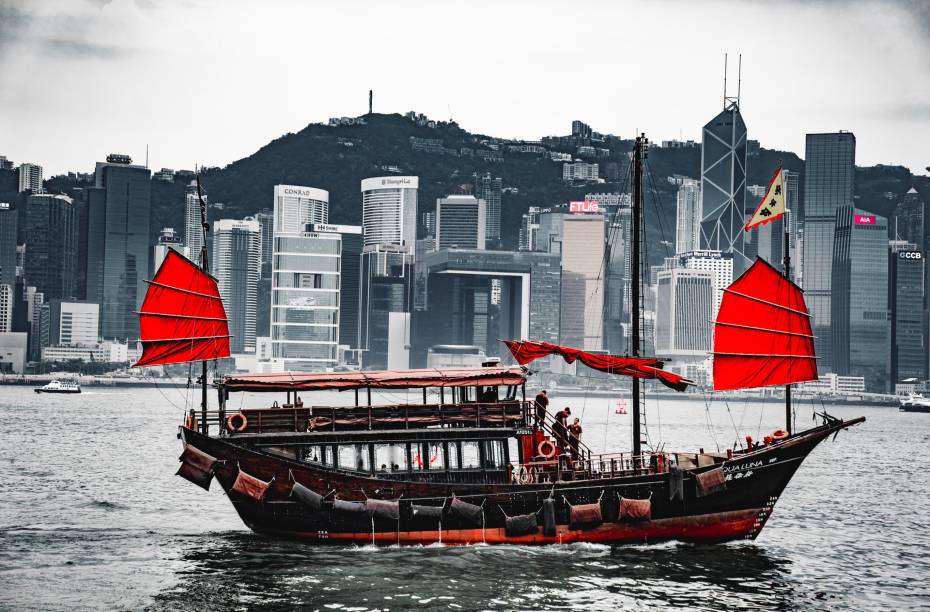 By Belmont NewsBeat
Much has been written about the Guangdong-Hongkong-Macao Greater Bay Area (GBA), and it has weaved its way into our daily lexicon thanks to strong advocacy from the Chinese government.
For good reason, too. The promise of greater innovation and integration promises to unlock a plethora of investment opportunities — regardless of industry.
Through greater amalgamation of technology, capital and transportation, the thinking behind GBA is to form the nucleus for a 'cluster' within which its 72 million residents can prosper. This cluster now represents some 12% of national GDP, despite being home to only 5% of the population. And, remarkably, only some forty years ago, much of the land area was farmland.
Now, a few years on, GBA is being brought to life through the launch of Wealth Management Connect. Comprising eleven cities — including Hong Kong, Macao and nine smart cities in Guangdong — this pilot scheme is designed boost inter-city capital flows by allowing residents in Hong Kong and Macao to invest in Mainland Chinese mutual funds, bonds, and deposits, and vice versa.
Unlike the Stock Connect and Bond Connect, which are mainly used by institutional investors, Wealth Management Connect taps into the vast pool of retail investors in Asia's very own Bay Area.
Who and how much?
In terms of eligibility, all Hong Kong Identity Card holders can invest in Mainland products. An investor from Hong Kong can open a remittance account with a Hong Kong bank as well as an investment account with their bank's Mainland partner.
For investors based in Guangdong, the rules are slightly different. To be able to purchase the products on offer by banks in Hong Kong, Mainland investors must have a "hukou" (household registration), or have paid individual taxes for at least five years. In addition, they must have a minimum of two years' investment experience, a household net worth of CNY1 million (about US$155,000) or total assets of CNY2 million (about US$310,000). The individual investment quota is currently earmarked at CNY1 million.
Quota for fund flows will likely be at around CNY150 billion (US$23 billion) for both Northbound and Southbound investments.
Private bankers are universally excited about the potential of the Wealth Management Connect. Moreover, many in the wealth management industry see the scheme as the first in a series of measures designed to spur wealth flows in and out of China. DBS Bank Hong Kong's Managing Director and Head of Consumer Banking and Wealth Management is highly optimistic about the trajectory of the scheme. "This is a trial programme to test the waters," enthuses Ajay Mathur. "Once the comfort is achieved, the market can grow quite fast."
Win-win
As one of the wealthiest pockets in the country, the GBA's current assets under management has already eclipsed the US$1 trillion mark. Wealth Management Connect has opened the floodgates for investment managers on both sides of the border to the country's burgeoning wealth management industry. According to Bloomberg , the scheme is expected to generate US$500 million in bank fees alone.
It's no wonder the behemoths of the banking world have been quick to jump aboard — HSBC, Citi, Standard Chartered and Bank Of China have submitted applications to the Hong Kong Monetary Authority (HKMA), and it is expected that the first batch of funds will be made available in October 2021.
Looking ahead, the implementation of this scheme is set to deepen the financial markets on both sides of the border through offering greater choice to investors, one of the hallmarks of a sophisticated financial market. This in turn will bolster Hong Kong's position as an international finance hub.
The infrastructure required for the operations of this scheme will also serve as a springboard for the development of talent in the asset management industry — HSBC intends to double its wealth management headcount over the next five years. Whether this is genuinely achievable is an argument for another day.
Unanswered questions
While the rollout of Wealth Management Connect will unearth an array of investment opportunities, it is unclear what mechanisms there are to protect against the inclusion of riskier products going forward. The recent Evergrande default illustrates just how the collapse of a single name can create broad ripple effects within funds and across different financial products.
It will also remain to be seen if retail investors allocate funds to Wealth Management Connect as a key investment or rather as a source of diversification.
Separately, there will be a learning curve for wealth management professionals in each individual market as they acquaint themselves with clients and administrative procedures from different jurisdictions within the cluster. Is there a universal Wealth Management Connect license on the cards to allow practitioners to operate across borders? Perhaps.
Turning a new leaf
The implementation of Wealth Management Connect is expected to entice family offices to Hong Kong, adding to the pool of benefits here such as low taxation. This sentiment is echoed by Ng Chee Yuen, CEO of asset manager Shenning Investments, who explains that because physical presence is crucial to the opening of bank accounts and contract signing, Hong Kong's proximity to Shenzhen — a breeding ground for tech unicorns — gives the special administrative region a competitive edge.
The success of this scheme will hinge on how resilient capital flows are to the ongoing pandemic and, eventually, the stringency with which various product inclusion is vetted. At the time of writing, HKMA is in talks with its regulatory counterparts across the border to streamline the bank opening procedure in the face of travel restrictions.
The launch of Wealth Management Connect is the turning of a new leaf in the democratisation of investing.
Photo by Nitin Sharma from Pexels