The demise of China's fifth-largest property developer yet again underscores the delicate interplay between economic ambitions, market dynamics, and policy interventions—ultimately reflecting China's ongoing economic evolution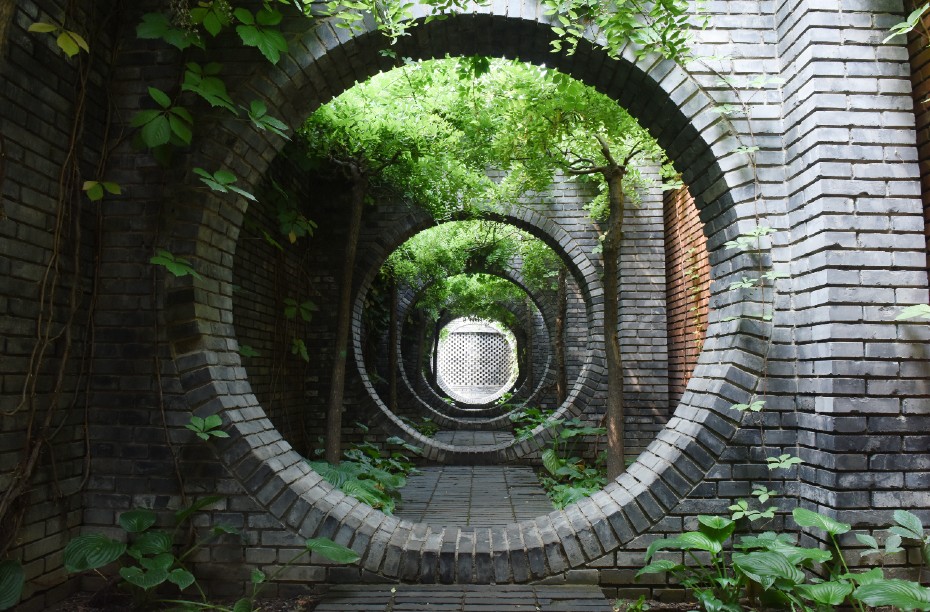 By Belmont NewsBeat
An old Chinese proverb laments, "Misfortunes tend to come all at once (禍不單行)". For Chinese real estate company Country Garden, truer words have never been spoken.
Last month, the renowned developer announced a net loss of RMB48.9 billion (US$6.7 billion) for the first six months of 2023. The announcement is yet another piece of bad news for Country Garden investors, who have already seen the firm's stock price plummet from a historic high of HKD17.08 per share in 2017, to less than HKD1 per share today.
It's a colossal fall from grace. Over the past decade or so, Country Garden has been one of China's largest residential sales companies and was once considered a fortunate survivor in the troubled Chinese real estate industry. However, having missed two coupon payments in early August 2023, this perception appears to have been misplaced. These latest developments yet again underscore the immense financial challenges battering China's real estate sector.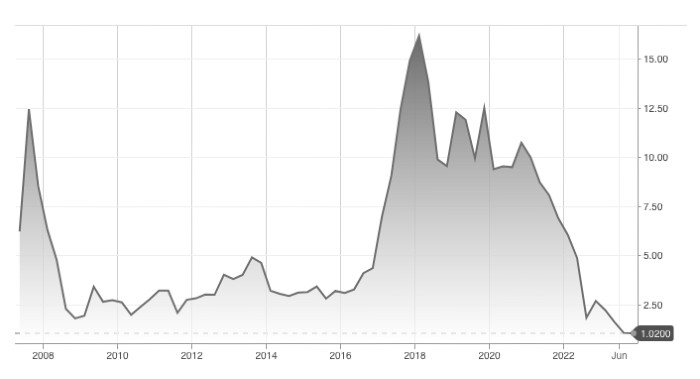 Cultural necessity
Housing is a significant aspect of Chinese culture, and the development of China's economy particularly relies on real estate. In China, people buy new homes when they get married, and they purchase homes in specific school districts for their children's education. Real estate constitutes about one-quarter of the GDP and two-thirds of household wealth, and it forms a major portion of local government revenue.
Over the years, China's property sector has experienced a surge in debts, mirroring the industry's expansion. This surge is a crucial component of a more extensive "debt boom," which stands as one of the most substantial in world history. Notably, China's overall debt-to-GDP ratio nearly doubled from 2008 to 2023.
In that sense, as one of China's leading property developers, Country Garden unfolds as a microcosm of challenges and possibilities deeply woven into the nation's fabric, offering insights into both the country's economic evolution and its own unique crisis.
'King of third and fourth tier cities'
The annals of Country Garden narrate a tale of ambition and expansion. Incepted in 1992 in the southern Guangdong province, with its unique expertise in high turnover and high leverage, Country Garden expanded its presence from urban areas to full coverage of towns, earning the title of "King of third and fourth tier cities". This expansion aligned perfectly with the rapid growth of China economy, increasingly affluent Chinese residents, and their cultural reliance on real estate.
Yet, as with any odyssey, challenges arose. Fluctuating government policies to curb property speculation created regulatory uncertainties. The "three red lines" deleverage policy in 2020 pierced the decades-long property bubble in China. Credit risks primarily lie within the debt of property developers, which have been exacerbated by the reduced level of housing activity.
Pre-sales, a critical funding source for developers, have been adversely affected. According to the US investment bank Jefferies, new home sales saw a year-on-year decline of 19% in July, the same as a month earlier. Concurrently, confidence has seen a substantial decline in 2022-23. The outside world is watching whether Country Garden will fall before dawn.
Consumption conundrum
Fast-forward to the present, and Country Garden finds itself at a crossroads. Beyond the firm's immediate woes, the crisis casts a broader shadow on China's economic path.
Critically, the crisis serves as a stark reminder of the imperative for structural reforms, especially within a sector contributing significantly to China's GDP. While one of the initial reasons for the government's drive to reduce leverage in the property sector was to lower living costs for households and stimulate consumption, the continued decline in the property market might inadvertently impede the growth of consumption due to the softening of employment and wage growth.
A significant decline in property prices is likely to dampen confidence, thereby hurting consumption. Goldman Sachs expects property-related activity to subtract 1.5% from GDP growth this year, and continue to drag on growth (albeit to a lesser extent) in the coming years. The government's delicate balancing act between sustaining growth and averting financial instability takes centre stage.
Navigating China's economic odyssey
Country Garden's turmoil unfolds against a backdrop of China's evolving economic horizon. The Chinese government's approach to navigate the immediate turmoil while fostering long-term stability shapes not only the company's destiny, but also the nation's economic course.
While short-term volatility may cast shadows, the long-term prospects remain bright. The "three red lines" policy, designed to curtail excessive leverage, underscores China's commitment to sustainable growth. This approach, in our view, while prompting challenges for overleveraged companies and generating negative impacts in the short term, sets the stage for a more robust and balanced economic future.
To boost the Chinese economy and revitalize the sluggish real estate sector, following "urban village renovation"—a strategy to stimulate property investment and increase housing demand mentioned in Politburo meetings in April and July this year, the Chinese government announced a series of property market easing measures in late-August. These measures include lowering the minimum down payment ratios for first and second home mortgages and reducing the interest rates on existing home loans. The measures are quite timely as they are before the traditional "peak season" for housing sellers- golden September and Silver October.
Embarking towards brighter horizons
We expect more housing policy easing to come in the coming months. As reported by Bloomberg, home sales in two of China's largest cities witnessed a significant surge within just two days after the relaxation of mortgage policies. This early response suggests that the government's initiatives to alleviate the effects of a severe housing market slowdown are yielding positive results. However, questions remain as to whether buying interest is sustainable and how long it will last.
As China's economic narrative shifts from breakneck growth to balanced development, Country Garden's fate intertwines with the nation's story. The tussle between economic vibrancy and systemic stability mirrors the global conversation about China's path. Indeed, in this unfolding tapestry, China's economic future takes centre stage.
The challenges faced by Country Garden, Evergrande, and others spotlight the urgency for reforms and prudent economic policies. The echoes of this crisis will ripple through China's property market and the wider economy, moulding it into a more resilient and prosperous force on the global stage in future.